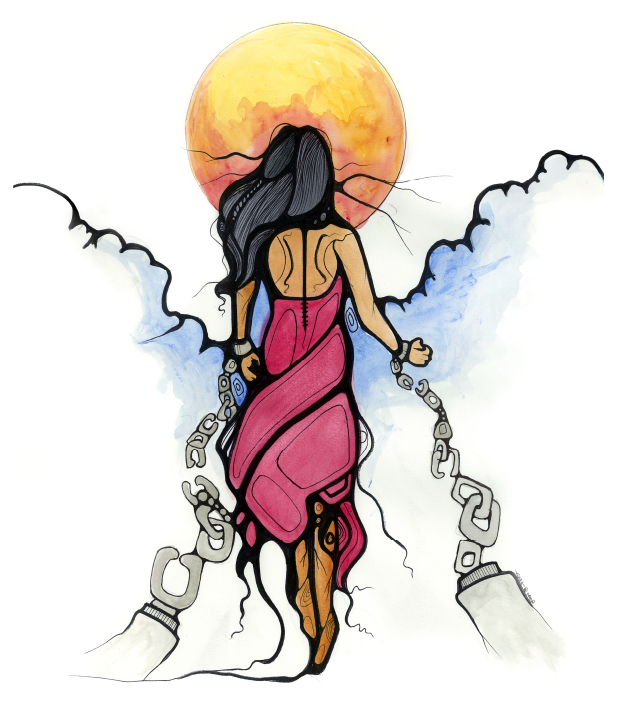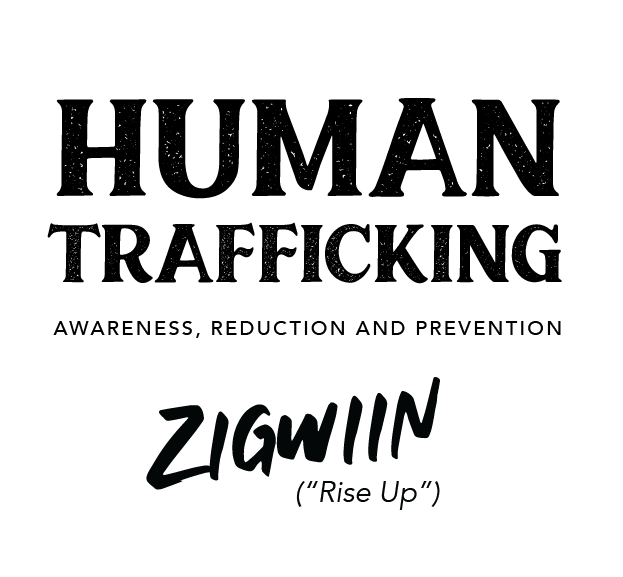 Human trafficking is slavery. It involves the recruitment, transportation, harbouring and exercising control over the movements of a person in order to exploit them. This is usually through commercial sex or forced labour for the profit of their abusers. The extent of human trafficking, both in Canada and internationally, is difficult to know due to the hidden nature of the crime, and the reluctance of victims and witnesses to come forward.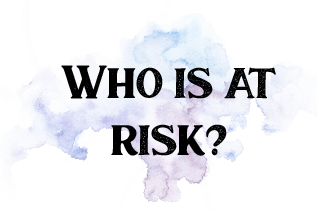 People of all ages and genders are trafficked, although women and girls do represent the majority of victims. Those who are likely to be most at-risk include:
Indigenous women and girls; migrants and new immigrants; LGBTQ2 persons; persons living with disabilities; children in the child welfare system; at-risk youth; those who are socially or economically disadvantaged; and
Migrant workers may be particularly vulnerable to exploitation and abuse due to language barriers, working in isolated/remote areas, lack of access to services and support, and lack of access to accurate information about their rights.
Traffickers are not necessarily faceless gangs. A trafficker can begin as a boyfriend or partner, or appear to be an employer or any other trustworthy person offering work or opportunity. The trafficked person may have entered this relationship consensually. The resulting confusion, and the fear that the trafficked person may have committed a crime or crimes themselves can make coming forward or asking for help challenging.
---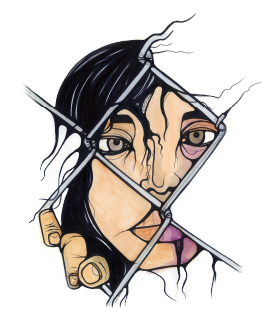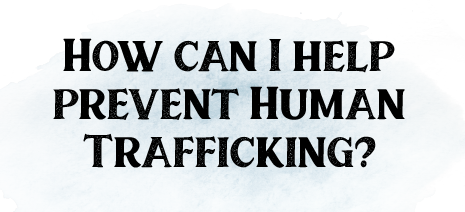 There are no hard-and-fast rules for identifying a Human Trafficking situation, but here are some signs that an individual may be a victim of Human Trafficking.
Sudden changes in behaviour
Rarely responds to phone calls and/or messages and disappears for long periods of time
Moves frequently, often changes address
Frequent or unexplained injuries and/or bruises
Seems unfamiliar with the neighborhood they live/work in
Does not have a passport or other major piece of identification, or their passport, visa or travel documents have been confiscated by their employer
Does not speak on their own behalf
Always accompanied, never seems to be alone
Shows signs of malnourishment and being overworked
You should not attempt to intervene or confront a perceived victim or possible perpetrator. Instinct can be powerful, and if a person or situation seems strange to you, consider contacting a social services provider or non-emergency police line for advice.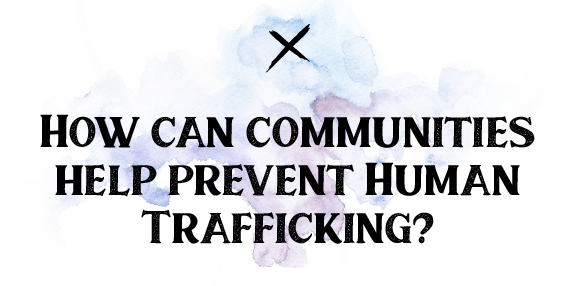 Community networks, businesses, and organizations can be a powerful force in the recognition and prevention of Human Trafficking. Professionals in many completely legitimate industries and organizations may inadvertently come into contact with Human Trafficking regularly. Recognising possible signs of exploitation and trafficking can lead to increased intervention for victims and convictions for criminals.
Please register for one or more of our upcoming sessions for how your industry may intersect with Human Trafficking.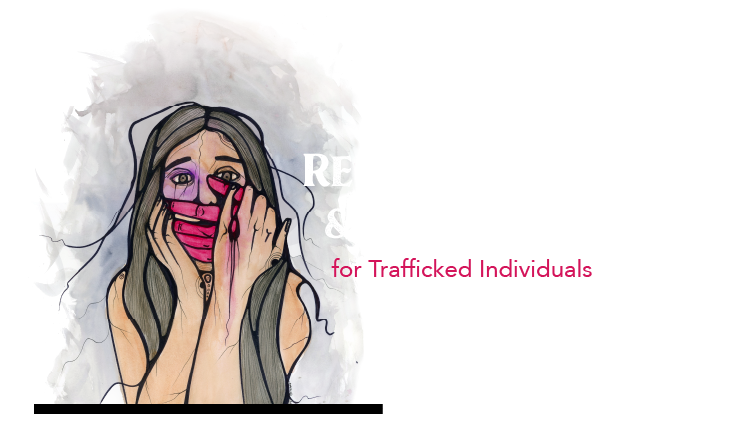 Cuts, bruises, and malnourishment are some physical injuries experienced by trafficked persons. However, not all injuries are visible. Being trafficked has devastating effects on mental and emotional health, and support often includes highly intensive specialized services. Rehabilitation can include providing transitional housing and relocation assistance, counselling and therapeutic support, and community integration assistance such as education and employment support.
Experiencing trauma does not prevent a survivor from being able to build a life for themselves, and every person will process trauma in their own way. Every trafficked person will have their own individual needs and resilience, and different persons may require different supports. No one should be judged on how much or how little external support is required or requested for their recovery. Some trafficked persons may refer to themselves as survivors, while others may prefer to use the term victim. Others may have no preference, and use the terms interchangeably. Respect how someone chooses to identify. Self determination and personal agency are vital components of mental health, and being trafficked removes that. We do not need to compare, evaluate, or 'police' trauma and traumatic experiences to support those who have been affected.
Nokiiwin Tribal Council offers confidential, culturally supportive, emotional, practical, and safe support for victims of crime.
Domestic Violence
Sexual Assault
Assault
Property Crime
Senior Abuse
Human Trafficking
Stalking/ Criminal Harrassment
Restorative Justice Circles
Court Support
For Victim Support Services, please connect with our Justice Team
Toll free:
1-855-436-5447
Telephone:
807-474-4230
Other Emergency Numbers
All emergency services:
Police, fire, ambulance: 911
Thunder Bay Crisis Response Service:
(807) 346-8282
or 1-888-269-3100
Police (OPP): Emergency 911 non-emergency 1-888-310-1122
Dilico 24/7 Access
1-855-265-7317
If you think someone is a victim of human trafficking, call the Canadian Human Trafficking Hotline at
1-833-900-1010
Crime Stoppers Association National Tipline at
1-800-222-TIPS(8477)
Emergency Health Services Branch
1-866-532-3161



Want to learn more?