First Nation Student Success Program (FNSSP)
Professionals supporting student success.
Nokiiwin Tribal Council has been administering the First Nation Student Success Program for the last three years. This program has allowed our schools to train teachers, purchase resources, and bring in professionals to support student success.
Participating Communities and Schools
Biinjitiwaabik Zaaging Anishinaabek: Spirit Bay School
Pic Mobert First Nation: Netamisakomic Centre for Education
Pic River First Nation: Pic River Elementary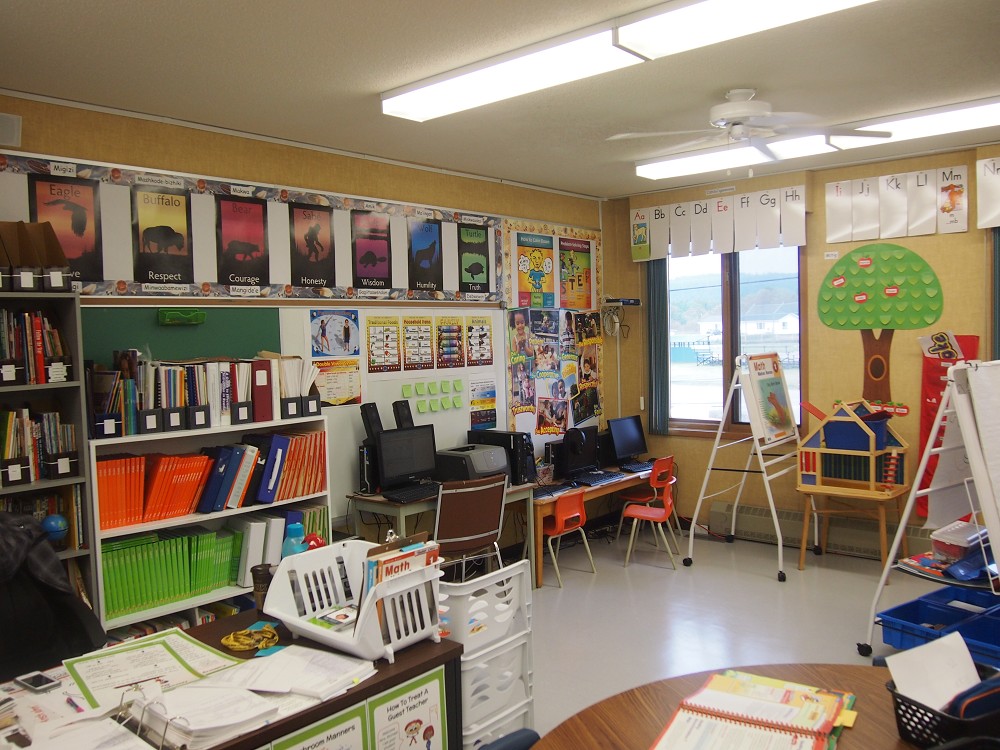 The FNSSP is an opt-in proposal-based program that supports First Nation schools (kindergarten to grade 12) in developing and implementing three interrelated components: School Success Plans, Student Learning Assessments and Performance Measurement.
School Success Plan
The school success plan maps out required changes essential to improving student achievement levels, and outline how and when these changes will be made. School success plans under the FNSSP will address, at a minimum, the three key areas of literacy, numeracy and student retention. The plans are developed by the information obtained from student information systems, school surveys, student learning assessment results and evaluations.
The school success plan process is a three-year continuous improvement cycle. Apart from an initial assessment and planning phase in the first year, educators are expected to carry out all elements annually, including assessment, plan development/revision, implementation, measurement and reporting.
Student Learning Assessments
This component focuses on fundamental academic areas, such as literacy and numeracy, which are used to inform the setting of school priorities and the monitoring and planning of student achievement and progress.
Some First Nation schools currently use standardized EQAO tests to assess the performance and progress of students. Some variation regarding the type of tests can be used to assess and analyse student achievement.
Performance Measurement
This component looks at the collection and analysis of data on student and school performance that is critical to a school's ability to advance and track student achievement.
It allows schools to set targets, monitor results and report to parents and communities on how students are doing.
Data to be collected can include daily records for students, grades, attendance and results of standardized testing and other academic assessments.
These three interrelated components in turn help educators to plan and make improvements in the three priority areas of: Literacy, Numeracy, and Student Retention.