Nokiiwin's Justice Team: Get to Know Jennifer J. McKenzie
Is your community ready to start using restorative justice circles and models?
From: Winter is Coming, so join Nokiiwin for Great Events and Prizes Newsletter on November 9th, 2018. See the rest of the newsletter, here:

nokiiwin.live/novevents
Nokiiwin's Justice Team: Get to Know Jennifer J. McKenzie
Is your community ready to start using restorative justice circles and models?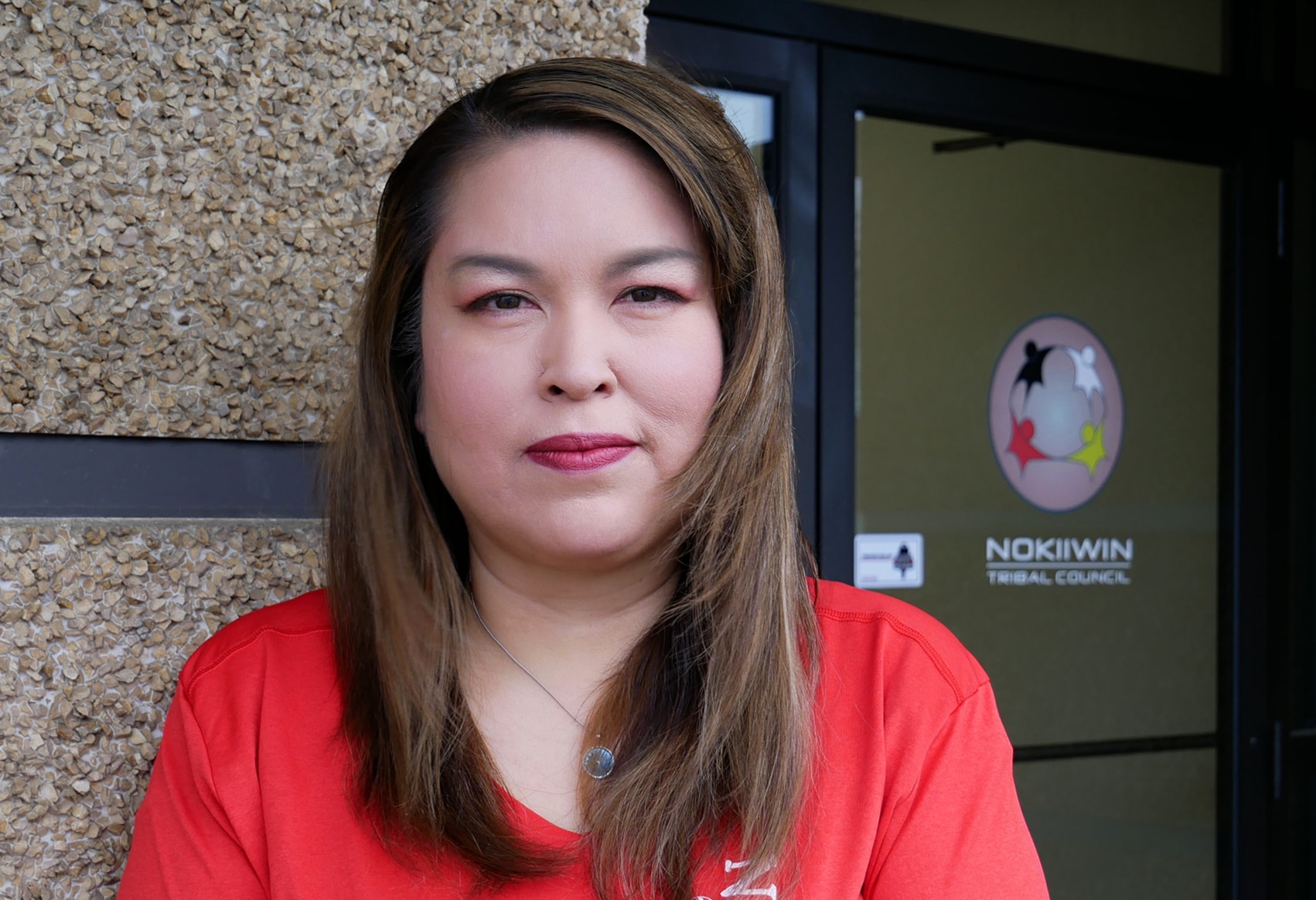 Aaniin! Booshoo! Jennifer McKenzie nindizhinikaaz. I am a member of Muskrat Dam First Nation, and I live in Thunder Bay, Ontario. I started as Restorative Justice Coordinator at Nokiiwin on August 20, 2018. I am thankful for the previous work experience that led me here. I began my career in the legal field at Nishnawbe-Aski Legal Services Corporation, most notably as a restorative justice worker and a Gladue report writer. These positions have allowed me to gain experience in advocacy for Indigenous people who are facing the justice system and learning relevant criminal court processes. I had the pleasure of networking with and working alongside with First Nations community members and various justice personnel in the Thunder Bay region. I am proud and honoured to be working with you and your communities in your undertakings to have a voice in the mainstream justice system and most importantly the revitalization of Indigenous legal systems. I believe in restorative justice for the restoration and healing in a holistic manner for individuals and community for those who caused harm and for those impacted by harm. We seek to achieve balance to address the needs both of persons who caused damage and of victims in our access to the justice department.


At Nokiiwin we value your values, and so far we have received valuable feedback from the communities during the:
Justice Needs Assessment 2017;
Access to Justice Forums held in March 2016 and February 2017;
Unity Gathering held in July 2017 and March 2018 and,
Via Nokiiwin's various committees, in particular, the Justice Advisory Steering Committee.


This feedback from the communities is vital to launching access to justice services so, in the area of restorative justice, I plan to continue to travel and reach out to all of the Nokiiwin communities.


Are you ready?
As noted above, Nokiiwin Tribal Council engaged the communities on justice issues for the past two and a half years. The responses from the communities included addressing the over-representation of Indigenous people in the justice system, while simultaneously encourage the process of individual and community healing. This culturally sensitive approach to justice empowers victims and responds to their needs. It also recognizes the offender's obligations to repair the harm and supports them to understand, accept and carry out their responsibilities.
Our last Unity Gathering Report stated,
"Community members … participated in a talking circle, sharing their thoughts and concerns about restorative justice. Participants repeatedly emphasized restorative justice is not simply a diversion from the court system; rather, restorative justice is ONE component of our larger journey towards RESTORING OUR BUNDLES."
I have seen lives changed through community restorative justice processes which are eloquently put by Elder Elizabeth Esquega who was quoted during our Justice Needs Assessment,
"The long process of being entwined in the justice system throws lives off balance. Through connections with Elders and other traditional knowledge holders, many people can see the benefits of walking the good path in a holistic way and be inspired to make a change."


Justice Quilt
Access to Justice invites your ideas on what the process of creating a Justice Quilt should include. The concept came from one of our Elders, Marlene Pierre of Fort William First Nation, when she said," Indigenous legal traditions are like a quilt. IT IS US THAT has THREADS OF KNOWLEDGE. We have to start to PUT THEM TOGETHER." Please email justice@nokiiwin.com with your thoughts.
For your information
Justice Advisory Steering Committee
The Justice Advisory Steering Committee (JASC) is comprised of one First Nation representative from each of the Nokiiwin communities and Access to Justice staff at Nokiiwin who are non-voting members. The report of the Unity Gathering 2018 stated that "recommendations arising from the Indigenous Legal Traditions Gathering (aka Unity Gathering) will guide the work of the Nokiiwin Access to Justice Steering Committee (aka JASC). " The committee strives to do the work based on what the community's needs and priorities are.
Justice Advisory Steering Committee Members are:
Maryann Mickelson - Biinjitiwaabik Zaaging Anishinaabek (BZA- Rocky Bay)
Louis Kwissiwa – Netmizaaggamig Nishnaabeg (Pic Mobert)
Denise Bottle – Animbiigoo Zaagi'igan Anishinaabek (AZA-Lake Nipigon)
Lindsey Gladu – Bingwi Neyaashi Anishinaabek (BNA-Sandpoint)
Renee Pervais – Fort William First Nation
For further information on restorative justice, I welcome you to contact me by email at justice@nokiiwin.com or by phone at (807) 699-6213 and 1 (855) 436-5447 ext. 6213.